1. Go to http://reader.google.com
2. Sign in with your google account or quickly create one.
3. Click the "Add a subscription" button on the left side
4. Enter this URL/site address: http://toastmasters.wikia.com/index.php?title=Special:RecentChanges&feed=rss
5. That's it! This is a great way to keep track of changes in the toastmasters wikia. The before/after changes are shown side by side so we can properly track exactly what was changed.
Screenshot: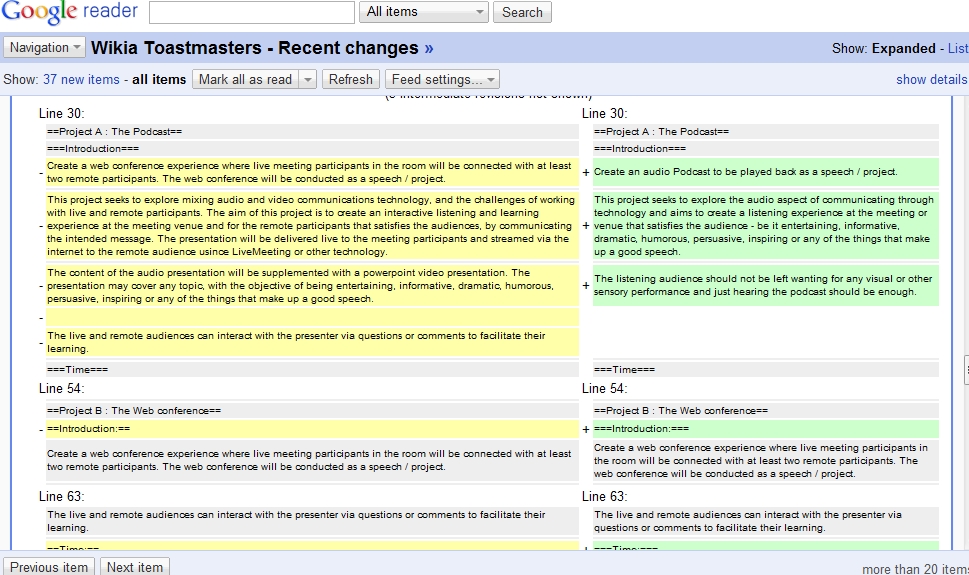 Community content is available under
CC-BY-SA
unless otherwise noted.