Meeting times / venue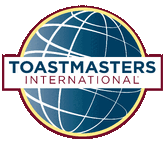 Mankato Toastmasters Club #175 meets every Thursday (except major holidays)
Where: Because of the COPID-19 Crisis we are currently using Zoom online meeting's. Please see our Facebook account for more information.
When: Meeting starts at 5:30 p.m.
What to Expect
We promise a smile at every meeting. Guest are welcome. There is no pressure to participate or join. We currently have 21 members of various ages and occupations. Our club strives to help everyone improve their speaking and leadership skills (and have a fun time).
In addition to presenting prepared speeches, everyone gets the opportunity to participate in many speaking exercises. One of these is Table Topics, which is an impromptu speaking exercise that helps our members learn to think on their feet. There are also opportunities to be the Toastmaster for the evening or the Table Topics Master. Another good exercise in listening is being an evaluator for both speeches and/or for the meeting. Each of these exercises has a specific education purpose to aid in your self development. Other terrific exercises in listening are the "grammarian" and the "ah counter".  
History
The Toastmasters Club of Mankato Minnesota, number #175, was founded November 20, 1940. Our guest book has signatures dating back to 1951, although we now ask for e-mail addresses instead of home addresses. The club charter was signed by Sheldon M. Haydon (president) and Ralph C. Smedley (secretary). The Mankato chapter is the fifth oldest Toastmasters club in Minnesota and among the oldest in the nation. The first Toastmasters club was created in Santa Ana, CA, in 1924.
In the News
December 15, 2015 - Mankato Toastmasters Member Tonya Butler Wins District Humorous Speech Contest
Contact details
For more information, please call 507- 387-7691 or go to mankatotoastmasters@gmail.com
Connect with us on Facebook! [1]
Benefits of Membership
Improve your public speaking and leadership skill in a friendly, supportive environment.
Receive verbal and written feedback after you speak.
Progress through the Toastmasters program at your own pace. It's like a class / course but a lot more fun.