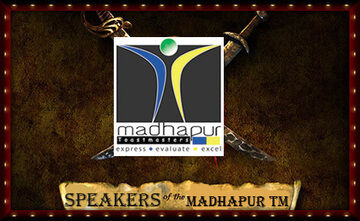 You've come to the right place. More than 4,000,000 people, since 1924, around the world have become more confident speakers and leaders because of Toastmasters.
SO. CAN. YOU. !!
Membership in Toastmasters in one of the greatest investments you can make in yourself.
How Does It Work?
A typical meeting lasts 90 – 120 minutes.
NO Trainers/Instructors/Teachers. Instead, members provide constructive feedback on each other's presentations.
POSITIVE FEEDBACK is a key part of the program success.
The Toastmasters Education Program is based on a proven curriculum that enables you to develop your communication and leadership skills one step at a time. The program is built on four guiding principles that have been in place since Toastmasters was founded in 1924:
• Experiential Learning–we learn by doing; by giving speeches and fulfilling leadership roles, we practice and improve
• Self-paced Program–we learn best at our own pace and comfort level
• Peer Feedback–through honest and supportive peer evaluation, we grow and improve
• Mentoring–experienced members encourage, guide and support us in our goals and help us to achieve more than we thought possible
The program comprises two tracks: Communication and Leadership. The two tracks are not mutually exclusive; you may participate in both at the same time, if you wish. You progress through each track by completing a series of manuals that contain projects and evaluation guides. There are many opportunities for awards and recognition along the way.
Find us on Facebook --- https://www.facebook.com/groups/madhapur.toastmasters/
Club Contact: Harsh Singhal