District 52 Toastmasters serves 100+ Toastmaster Clubs and 1850 members in downtown Los Angeles, Hollywood, San Fernando Valley, Santa Clarita Valley, Burbank, and Glendale, California.
Stanng 03:24, December 19, 2010 (UTC)
The 2007-2008 District Governor is Cora Soriano, DTM. The LGET and LGM are Michelle Gilstrap, DTM and Beth Neaman, DTM.
Spring Conference
Edit
Held on May 17, 2008 at _PickWick Gardens Banquet Center, _Burbank, CA_. District 52 is celebrating 50 years!!! The conference is FEATURING ....
Dana LaMon, DTM, AS - Keynote Speaker
Lauren Kelly, DTM, ID Region II
Divisions
Edit
Division A
Edit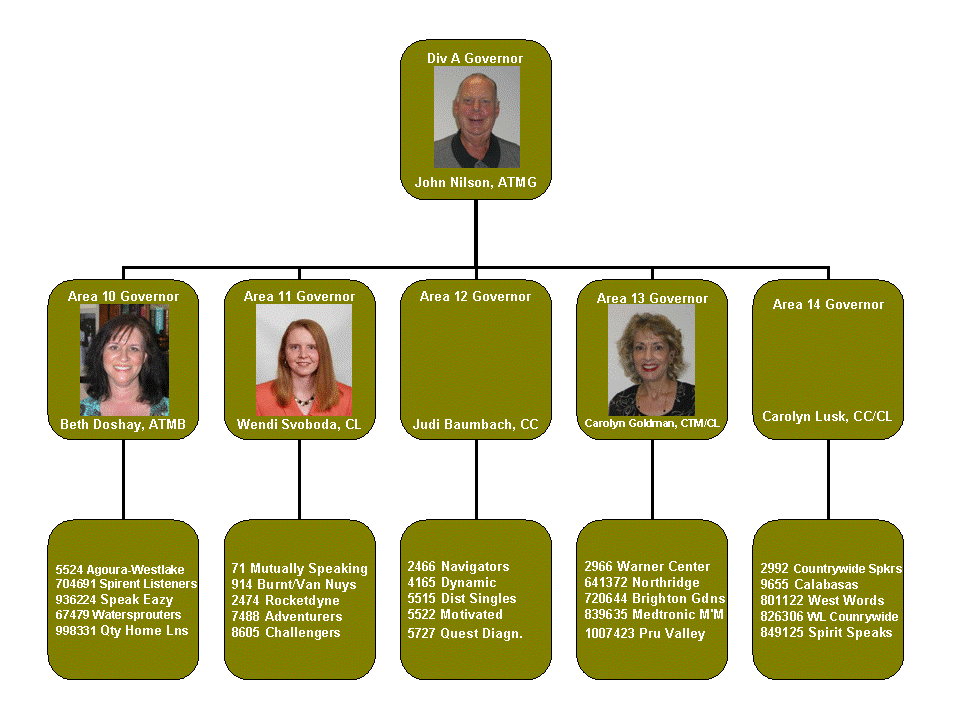 Division B
Edit
Division C
Edit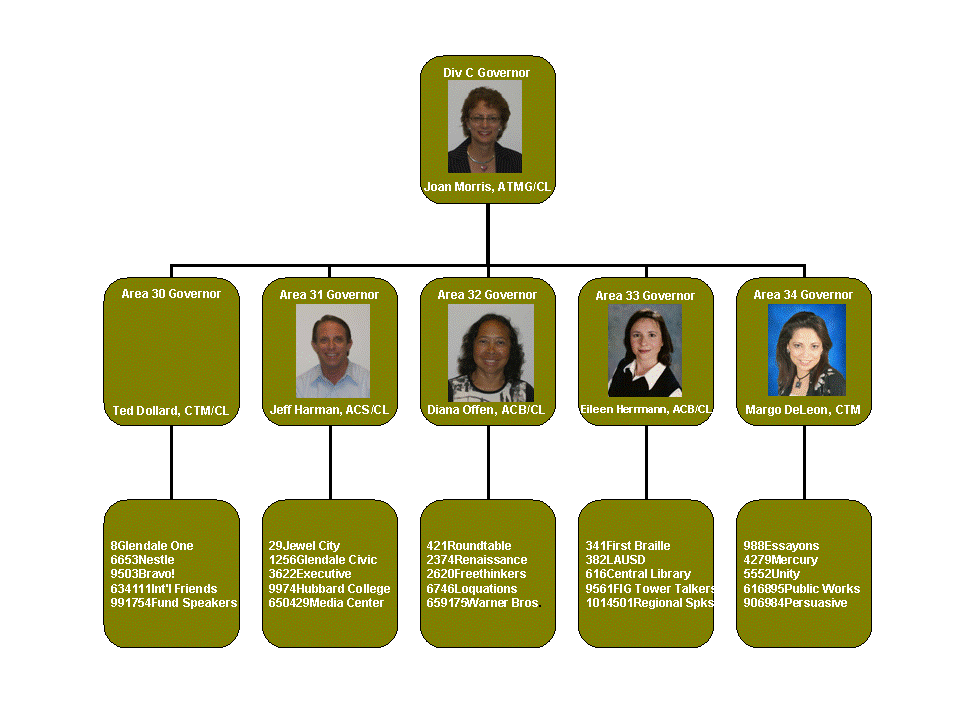 Division D
Edit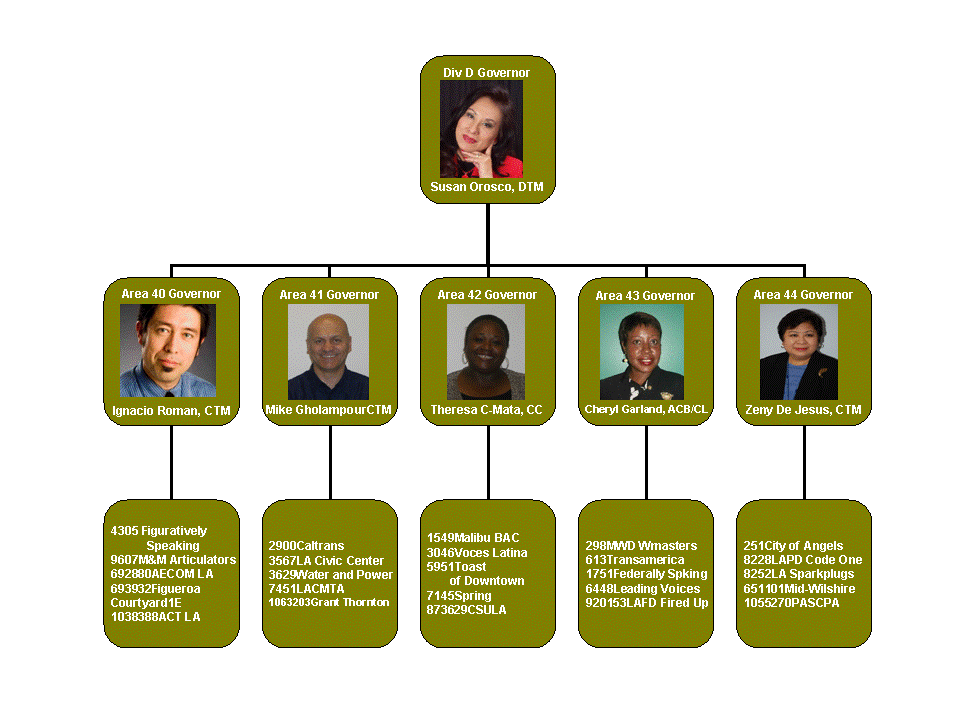 Create a club site
Edit
Click the [edit] button to the right of the text you want to edit, or click on "Edit this page" at the top of this window. An Editing window will open, allowing you to change this article.
Insert a link to your club's page here, typing the club name between two square brackets. For example, if your club's name is 4th Dimension, the code will be [[4th Dimension]]. (Note: If you fail to do this step, your club's page will be an orphan: not good.)
Click the "Save page" button at the bottom of the Editing window. You will return to this browsing window.
Now type that same name—it's case sensitive, so be careful—into the edit box below.
Click the "Create page" button—and have fun editing your club's page!
Articles pertaining to District 52
Edit
To have your page automatically included here, simply put the category tag anywhere on the page. You do this by inserting the code [[Category:District 52]] at the bottom of the page.
Community content is available under
CC-BY-SA
unless otherwise noted.