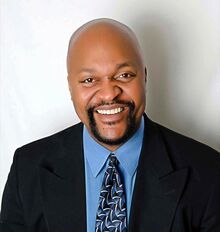 District 26 Toastmasters serves 188+ Toastmaster Clubs and 4,000 members in Colorado, Wyoming, Western Nebraska.
The 2016-2017 District Director is Darryle Brown, DTM. Rhea Thompson, DTM is PQD and Marcia Wood is CGD.
The 2017-2018 District Director is Rhea Thompson, DTM; The PQD and CGD are Marcia Wood, DTM, and Mark Krekeler, ACS, ALB
The District 26 Website URL is http://www.d26toastmasters.org/
District 26 Final Fall Conference
Edit
District 26 Fall 2017 Conference - will be held November 10-11, 2017. The Conference starts at 5 pm on Friday, and ends at 9:45 pm on Saturday.

The event will be held at the ☀DoubleTree by Hilton Hotel Denver Tech Center ☀7801 E Orchard Rd, Greenwood Village, CO 80111
(303) 779-6161
For online registration and more information: ☀https://www.d26toastmasters.org/2017-fall-conference/.
The Divisions of District 26
Edit
Denver Division D
Edit
Eastern Division E
Edit
Foothills Division F
Edit
Metro Division M
Edit
Northern Division N
Edit
Southern Division S
Edit
Urban Division U
Edit
Western Division W
Edit
Newsletter: District Dialogue
Edit
---
---