District 21 Toastmasters serves 250+ Toastmaster Clubs and 5000 members in British Columbia, Canada.
The 2008-2009 District Governor is Joanne DTM.
The Lt.Governor-ED is Dr.Doug Thiessen DTM.
and Lt.Governor-Marketing is Tom Jones Jr DTM.
The District 21 Website URL is http://www.toastmasters.bc.ca/
District 21 Fall Conference
Edit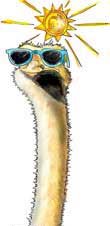 What's
Hot, Hot, Hot
?
Tickets for the Fall Conference Reserve your spot at toastmasters.bc.ca. Conference website will be up soon. The early bird price of $159 is extended to July 31. Don't miss out. Experience the Magic of Toastmasters 2008 District 21 Fall Conference on Oct. 31, Nov. 1 & 2, 2008.
District 21 Spring Conference
Edit
The Spring 2009 District 21 Conference will be held in the World famous Whistler, on May 15, 16, 17, 2009.
Watch for details .... are the ski runs still open then? Visit the Conferences own web page at http://web.archive.org/20090430164908/www.freewebs.com/toastmastersspringconference-2009whistler/
See you in Whistler, British Columbia, Canada this Spring. Site of the 2010 Winter Olympics Games.
The Divisions of District 21
Edit
Division A
Edit
Division B
Edit
Evergreen Toastmasters 973 --- Day 8, Daily Tip 8: Get Comfortable with Visual Aids.
Do you like to use Powerpoint presentations? Do you know the secrets to a fantastic presentation using Powerpoint?
Care to share? http://www.meetup.com/evergreentoastmasters/ #EvergreenToastmasters
Division C
Edit
Division D
Edit
Division D covers the northern two thirds of the province of British Columbia. All clubs north of and including 100 Mile House are part of Division D.
The 2008-2009 Division D Governor is Shawn Everett
Division E
Edit
Division F
Edit
Division G
Edit
Division H
Edit
Division J
Edit
Division K
Edit
Newsletter: The Link
Edit
Sadly after 46 years the District's Newsletter was discontinued at the end of 2006 as the District leadership team felt that it no longer served a purpose. Brian Dodd DTM produced a Special 2007 Link Newsletter for historical purposes.
---
---
Community content is available under
CC-BY-SA
unless otherwise noted.