Districts in the USA Pacific NorthWest, including Northern California, Oregon, Washington, Alaska, Utah, Nevada, Idaho, and Western Wyoming as well as the Canadian provinces of Yukon and British Columbia.
The Date: June 19-20, 2009
The Place: Hilton Oakland Airport, Oakland, California USA
2009 Conference Web Site: [1]
Hosted by District 39
Districts
Edit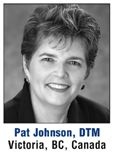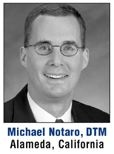 Region I
International Directors were Pat Johnson, DTM and Michael Notaro, DTM.
Create a club site
Edit
Click the [edit] button to the right of the text you want to edit, or click on "Edit this page" at the top of this window. An Editing window will open, allowing you to change this article.
Insert a link to your club's page here, typing the club name between two square brackets. For example, if your club's name is Spirited Speakers, the code will be [[ Spirited Speakers]]. (Note: If you fail to do this step, your club's page will be an orphan: not good.)
Click the "Save page" button at the bottom of the Editing window. You will return to this browsing window.
Now type that same name—it's case sensitive, so be careful—into the edit box below.
Click the "Create page" button—and have fun editing your club's page!
Articles pertaining to Region I
Edit
To have your page automatically included here, simply put the category tag anywhere on the page. You do this by inserting the code [[Category:Region I]] at the bottom of the page.
All items (16)
Community content is available under
CC-BY-SA
unless otherwise noted.