District 74 Toastmasters serves the 2500 members and 130 Clubs in Southern Africa (Botswana, Lesotho, Malawi, Mozambique, Namibia, South Africa, Swaziland, Zambia, and Zimbabwe). District Map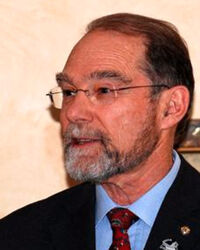 The 2011/2012 District Governor was Erich Viedge. LGET Francois Rossouw resigned in November 2011. LGM was Frances Fraser.
The 2010-2011 District Governor is Rob Douglas DTM. LGET was Keryn House. LGM was Francois Rossouw. This team attained Distinguished District status.
The 2009-2010 District Governor is Craig Strachan, DTM, The LGET is Rob Douglas
The 2008-2009 District Governor was Lois Strachan, DTM. The LGET is Craig Strachan, DTM.
The 2007-2008 District Governor was Karin Cremer, DTM. The LGET was Lois Strachan, DTM and LGM was Craig Strachan, DTM.
The 2006-2007 District Governor was Frances Boshoff, DTM. The LGET was Karin Cremer, ATM-G and LGM was Lois Strachan, DTM.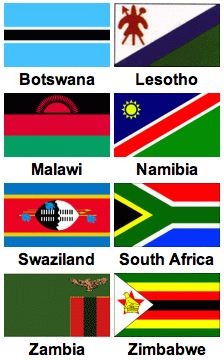 District 74 Hall of Fame
Edit
Communications and Leadership awards
Edit
Taweni Xaba
Edit
Taweni Xaba is the recipient of the Communications and Leadership Award 2006. Click here to find out more.
Conferences
Edit
Here are links to District 74 Conferences:
Future Conferences
Edit
MexiCon (October 2010) to be held at Country Club Johannesburg, Woodmead


Past conferences
Edit
14/15 May 2010, Gold Reef City By David Preece, Division H Governor, 2009/2010. The applause have fallen silent, the fans have left the stadium and the game's action becoming the stuff of history – Laduma, the 2009/10 MaxiCon is over. But what a page was written into history! Laduma lived up to all billing and expectation; all the Toastmasters I spoke to thoroughly enjoyed their Laduma experience and found again that every Toastmasters event is an opportunity for fun-filled growth and learning.
Lessons from the Key Note Speakers Ali Bacher shared lessons in leadership from his years leading the administration of South African cricket. - Passion and Commitment: being a leader is a full time job, 24x365; is about being available to all, staff and customers - Respect for all: he lived this, for example, by being sure to return all calls within 24 hours and answer all letters - Brevity (perhaps your Division Governor needs to take this to heart): he never looked at anything from his team that was longer than 2 pages (OK, my Division Report was more than the required page but still less than 2) - People are the life blood: look for every opportunity to grow and develop your people, providing them opportunities to take on different challenges. Show appreciation for all they do for you - Values: honesty, integrity (for him this means keeping your word at whatever cost), giving more than obliged to give, managing your emotions and maintaining propriety at all times as a public figure
Gary Bailey entertained and informed us, throwing fuel on the 2010 Football World Cup fire, but also shared his thoughts on leadership based on his years spent with Sir Alex Fergusson, one of, perhaps the most, successful football managers of all time with Manchester United (apologies to sensitive Liverpool and Chelsea fans). - Take the knocks: it is easy to lead and perform in the good times, you worth is measured in the tough times - Build it on gratitude: adopting this attitude will keep you humble and help get through those tough times - Appreciation: he repeated the same message as Dr Bacher … must be important - Acceptance: remember that things go wrong for everybody - Build for the future: while delivering results now always ensure you are taking care of developing for the future - Maintain and grow energy: the four keys are health (diet and exercise), spirit (serve others), mind (clear focus) and emotions (stay cool, know your triggers)
And I suggest you quote Gary on this point: "Speaking is a skill that separates you from a lot of people"
Andrew Sekhu is an entrepreneur who is focussed on helping people to live their dreams. He defines success as balancing results in the areas of finance, relationships, health, self-esteem and spirit. The spirit is our core, underpinning mind, body and heart.
He has discovered that there are only three causes of failure: 1. Self doubt and a poor perception of reality 2. Lack of understanding of how the mind functions 3. Lack of inspiring goals
And if you expected fear to be on the list then note Andrew's observation about fear: "Fear is caused by a lack of good thinking"
He is a man wise beyond his years, consider the following: "Leadership is the art of influencing people to achieve a particular goal" "It is impossible to dream an impossible dream" "We are all born creative, talented and intelligent"
"Fear is temporary, regret is forever"
He encourages us to discover our purpose at the confluence of our passion, talent, conscience and needs (of others) Contests The District finals of the Impromptu, Evaluation and International Speech contests are a highlight of MaxiCon. Once again Division H was amongst the honours:
Ryan Ebedes, Transformers, won the International Speech contest and will represent District 74 at the World Championships. Watch this space for an update on where to find a video of the speech delivered at the Division H Contest.
Michael Mayisela, BUWA E&Y, delivered yet another inspirational speech to place second in the Impromptu contest, beaten on the day by a pun.
Congratulations to them and to Colin Hart who represented us in the Evaluation Contest. And we wish Ryan every success at the World Championships.
Hall of Fame The applause and congratulations continue, the following members of Division H were honoured in the 2009/10 Hall of Fame.
- Golden Goose (team of the year): GrowCon organising committee - Toastmaster of the Year: Richard Riche, DTM
Jenny Shiers was elected as Division H Governor for 2010/11
Our congratulations to all of you; we know you will serve with honour, integrity and discipline.
14-16 May 2009: The main District 74 conference for 2009, was held in Cape Town.
24-25 October 2008: The District 74 "mini" conference for 2008, to be held in Umhlanga Rocks, KwaZulu-Natal.
15-17 May 2008: The main District 74 conference for 2008, held in Port Elizabeth.
12-13 October 2007 : The District 74 "mini" conference for 2007, held at the University of Johannesburg.
10-12 May 2007: The main District 74 conference for 2007, held in Pretoria.
20-21 October 2006 : The District 74 "mini" conference for 2006, held in Springs.
18-21 May 2006: The main District 74 conference for 2006, held in Johannesburg.
7-8 October 2005 : The District 74 "mini" conference for 2005, held in Port Elizabeth.
Conference on the Waterfront (May 2005)
Edit
19-22 May 2005: The main District 74 conference for 2005, held in Cape Town.
Divisions
Edit
Division A
Edit

Pretoria and North to Polokwane and Zimbabwe.
Division B
Edit
East Rand, from Alberton in the South For more information, please click on Division B-74
Division C
Edit
From Johannesburg City Centre north and west plus Free State, Botswana and Lesotho.


For more information, please click on Division C-74
Division D
Edit
Western Cape and Namibia.

For more information, please click on Division D-74
Division E
Edit
Eastern Cape
For more information, please click on Division E-74
Division F
Edit

Kwazulu Natal, Swaziland and Mozambique
For more information, please click on Division F-74
Division H
Edit
Johannesburg North and Malawi
For more information, please click on Division H-74
District 74 Special Events
Edit
Upcoming events
Edit
Past events
Edit
(Please put most recent at the top)
22 April 2006 : A Toasties Rally and braai in Pretoria was hosted by President and Tukkies Toastmasters clubs.
25 February 2006 : The great TMI potjie challenge took place at the foot of Majuba Hill. The contest was won by Ian and Maria Booysen of Vereeniging Toastmasters with their special chicken pot. The weekend was made even more memorable by the celebrations to commemorate the 125th anniversary of the historic battle and the 45mm of rain which descended within two hours upon the hardy outdoor chefs. A good time was had by all.
20 February 2006 : Cape Communicators Toastmasters Club (CCTM, the advanced club) charter dinner at Kelvin Grove in Newlands, Cape Town.
30 November 2005 : Read about Cape of Good Hope Club's Silver Jubilee (and other news).
District 74 Resources
Edit
Club sites in District 74
Edit
To create a new club with one click, click on our Club Site Creator by clicking here: Club Site.
List your club site here:
Edit
Insert a link to your club site on the Internet by starting the link with http: Remember: Links are CaSe sEnSITiVE

CAPE TOWN
Talking Heads (http://www.talkingheads.tmclub.co.za)
Cape Town (http://www.cttoastmasters.org.za)
Chuckle 'n Chirp (http://www.chucklenchirp.co.za)
Ernst & Young (http://www.toastmasters.co.za)
Good Hope Toastmasters
Peninsula Toastmasters Club (http://www.peninsulatoastmasters.info)
Table Bay (http://www.tablebaytoastmasters.co.za)
Two Oceans (http://TwoOceansTM.webs.com)
Table View
Winelands

BLOEMFONTEIN
Bloemfontein Toastmasters (http://bloem.freetoasthost.info)

DURBAN
Speakeasy (http://www.pow.co.za/speakeasy)

EAST LONDON
BuffaloCity

GRAHAMSTOWN
Rhodes University (http://www.rhodestoastmasters.za.org)

JOHANNESBURG
4th Dimension
Golden Gavel
JRA
Rivonia
Speech Quest
Transformers (http://www.transformers.org.za)
West Rand Toastmasters (http://www.geocities.com/westrandtoastmasters)

PORT ELIZABETH
Port Elizabeth Toastmasters
Articles pertaining to District 74
Edit
To have your page automatically included here, simply put the category tag anywhere on the page. You do this by inserting the code [[Category:District 74]] at the bottom of the page.
Trending pages
All items (28)
4
B
C
D
G
H
J
K
P
R
S
T
W
Community content is available under
CC-BY-SA
unless otherwise noted.