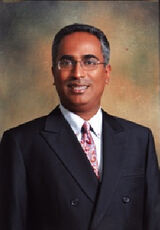 As at 1-8-2009 District 51 Toastmasters serves over 280 Toastmaster Clubs and 6342 members in Brunei, Indonesia, and Malaysia for the term commencing 1st July 2009.
The 2009-2010 District Governor
RICHARD CHONG, ACS, CL

The Lieutenant Governor Education & Training
RTHANNIMALAI L, CL

Lieutenant Governor Marketing
FRANCIS NG, DTM

The District 51 Website
District 51 Conventions
Edit
The 15th Annual convention of District 51 was held on April 17th-20th 2008 at the The Gurney Resort Hotel and Residences - 18 Persiaran Gurney, 10250 Georgetown, Penang, Malaysia.Tel: 604-370 7000 Fax: 604-370 5000
The convention featured the election of office bearers for the district term 2008/2009, educational sessions plus the International Speech contest final.It seems to be rather predictable these days - that once every two years, the Annual convention comes to ... the beautiful island of Penang!
2004, 2006 & now 2008!
But this time around, it was different - we are not only going to S.O.A.R. but we are going to be "Sharing The Gifts".
We are aware that Toastmasters is perhaps one of the best known secrets ... that has been made public. And the beauty of it all ... as much as we reap from Toastmasters, we are always prepared to share! And that is how we came with the theme this year, "Toastmasters: Sharing The Gifts"
It was most memorable experience (just as every convention promised to be) - but the regulars will know that no two conventions are ever identical. And so was Penang 2008 ! And the best news was, International President 2007/2008, DTM Chris Ford, was with us this time around!
The Divisions of District 51
Edit
There are 14 Divisions including a new one in Medan Division H within District 51 from down south Malaysia Div A to up north Div S & N and across to Div K in Sabah/Brunei, Div D & E in Sarawak to Indonesia Div I & J and now H as well as Div M representing the Mandarin Toastmasters. Of course back to central Malaysia Division B, C, P & W.
Division A
Edit
Division B
Edit
The Officers for the 2008/2009 term are
Division Governor - Zaharah Ibrahim
Area Governor, B1 - Stuart Tang Sek Cheun
Area Governor, B2 - Zaharah Ibrahim
Area Governor, B3 - Yeoh Cheng Lim
Area Governor, B4 - Rajathurai
Asst Division Governor (Education) - Sharmini Helen
Asst Division Governor (Marketing) -
Division Secretary -
Division Treasurer -
---
Division C
Edit
The Officers for the 2008/2009 term are

Division Governor - K. Devan DTM


Adviser/Club Ext Coordinator, Parames Ramanathan DTM
Asst Division Governor (Education) - Barry Ong CL
Asst Division Governor (Marketing) - Dr Choong ACB, CL
Asst Division Governor (PR) - S K Ratnam DTM
Division Secretary - Mike Teng ATMS
Asst Division Secretary - Chew Shel Ling ACS, CL
Division Treasurer - K N Devan DTM

Area C1
Area Governor, C1 - Ismail Omar CC, ALB

Clubs

8598 Cyberjaya Toastmasters Club
810576 Intel MSC
828612 DHL Cyberjaya Toastmasters Club
913295 DiGi Toastmasters Club
1055837 Dell Cyberspeakers Toastmasters Club
1259399 UNMC Toastmasters Club
1204295 Subang Jaya Advanced Toastmasters Club

Area C2
Area Governor, C2 - Michael Chan CC, CL


Clubs

6157 Mihrm Club
680290 Hilton Petaling Jaya Club
849962 Klang Bilingual Toastmasters Club
850955 Stamford College Toastmasters Club
922435 IEMTM
1201009 NLP Toastmasters Club
1211904 HICT Toastmasters Club

Area C3
Area Governor, C3 - Ravinder Singh ACB, CL


Clubs
4391 Shaklee Dynamic Family International Club
4934 Extol Toastmasters Club
7086 Sunway Toastmasters Club
756967 Intec Toastmasters Club
799292 Ansell Toastmasters Club
1206962 UTTC

Area C4
Area Governor, C4 - Chew Shel Ling ACS, CL


Clubs
5058 Summit Club
7296 Subang Toastmasters Club
9004 MIM Club of Petaling Jaya
688021 IJM Toastmaster International Club
843147 SJMC Toastmasters Club
1141799 Mesiniaga Toastmasters Club
1200771 Inspira Toastmasters Club
1244249 Redtone Toastmasters Club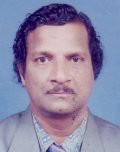 Area C5
Area Governor, C5 - GT Singham CC, CL
Clubs
288 Port Dickson Toastmasters Club
778458 KLIA Toastmasters Club
898095 Surian Club
963517 Pan Pacific KLIA
1135383 NUC Toastmasters Club




---
Division D
Edit
The Officers for the 2007-2008 term are:
Division Governor - Mohamad Ariff Azahari, DTM
Area Governor, D1 - Albert George, ATMG
Area Governor, D2 - Anthony Sebastian, ATMB
Area Governor, D3 - James Pang, CTM
Area Governor, D4 - Liu San Liang, CTM
Asst Div Gov (Edu) - Victor Foong, ATMB
Asst Div Gov (Mkg) - Victor Lee, ATMB
Division Secretary - Victor Hii, CC
Division Treasurer - Diong Lee Jiuan, CC
Division E
Edit
Division I
Edit
Division J
Edit
Division K
Edit
Division Governor - Fatimah Yassin, ATMB, AL
Area K1
Area Governor - Ronald Tang Sing King, ATMS, CL
Area K2
Area Governor - Lee Chye Ewe, DTM

Area K2 Clubs

Awards
Area K2 - Select Disntinguished Area Sandakan Pidato Toastmasters Club - President's Distinguished Club
Sandakan Toastmasters Club - President's Distinguished Club
Tawau Toastmasters Club - Distinguished Club
Area K3
Area Governor - Nico Liew Kim Wah, ATMB
Area K4
Area Governor - Christina Aluda
Area K5
Area Governor - Lee Le Min, ATMB
Area K6
Area Governor - Siti Rozana Dato Yunos
Area K7
Area Governor - Annie Cheng, ATMG
Division M
Edit
Division N
Edit
Division P
Edit
District News and Newsletters
Edit

Read the Amazing Voice of District 51
Click on "edit" and insert Newsletter name and links to District Newsletters; and other District News.
Articles pertaining to District 51
Edit
To have your page automatically included here, simply put the category tag anywhere on the page. You do this by inserting the code [[Category:District 51]] at the bottom of the page.
Trending pages
All items (7)
Community content is available under
CC-BY-SA
unless otherwise noted.